How long does it take you to decorate your dance?
How much does it cost?
Is it really what you envisioned?
How long does it take to tear down and return borrowed items?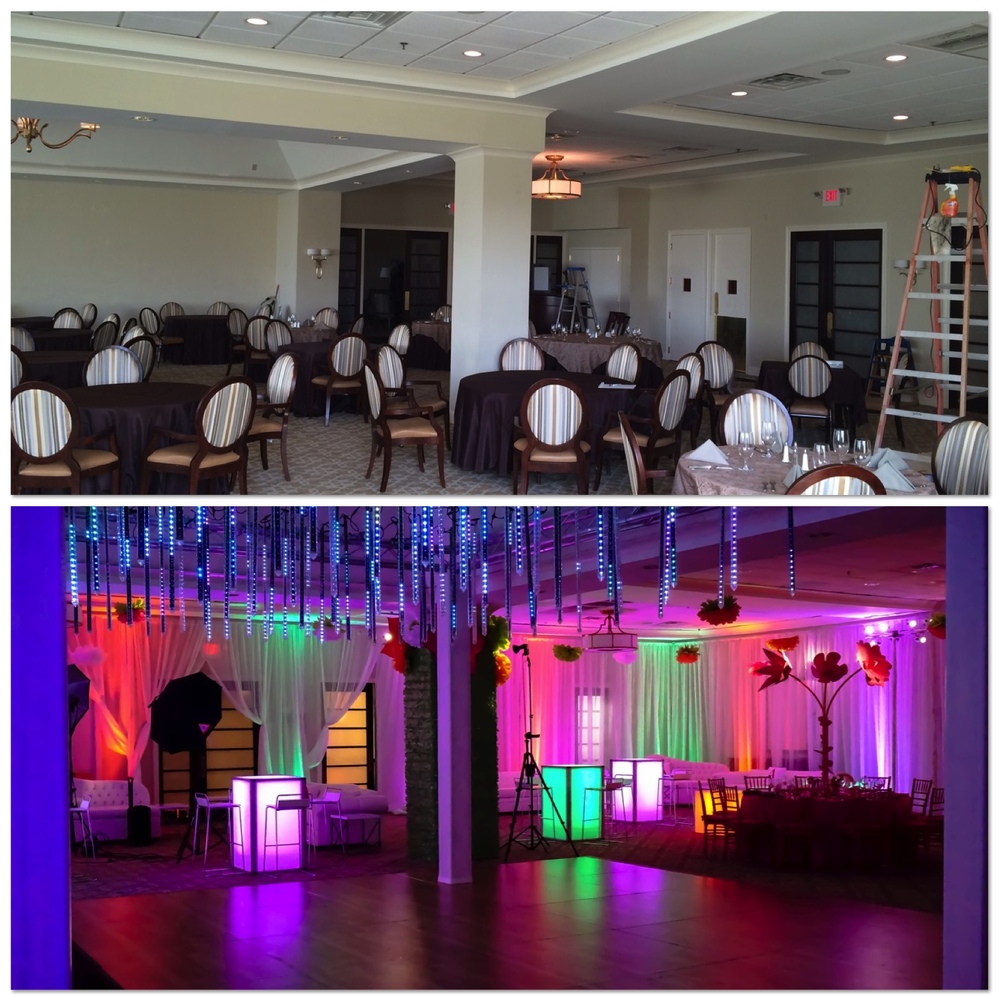 While Decorations can be very effective and awesome, it is very time consuming and very costly if you are trying to decorate an entire location.  A good investment might be white pipe and drape. It can be used over and over. You can also rent it.
With up-lighting you can Choose any color. Creates Variety.
Setup is easy and fast.
Production or rental company may do the work of setup and take down.
Great for entrances and dance floor rooms.
DMX Is a way for the lighting system to be synced with all of the up-lights used. It might cost a little more but imagine if all of the lights in the room changed colors or strobe to the beat of the music. It would be incredible!
For maximum effect, use a light every 10' feet or highlight areas of importance. Start with corners, beams/columns in the room or between windows and doorways. 4 to 8 per wall might be another rule of thumb.
Colors set the mood. Sky's the limit. School colors, black light, multi-color for more casual settings.
Little or no decorations needed. Adding some white pipe and drape can be a useful tool to hide or create a smaller intimate room size.
Things to remember

Up-lights do not light the room, they are there to:

Decorate
Accent
Ambient light
To provide some light to a dark room
Provides enough light to see in a dark room for administration. Leaving some gym lights on can take some of the experience away.

Up-lights are bright

Do not place in high traffic or where kids could be blinded
Do not place in the middle of the floor – tripping hazard
Cables, extension cords must be taped down