Since 1987 A&B Productions has done thousands of school dances and events! We pride ourselves in having professional quality equipment and Talented Disc Jockeys and Emcees. A&B Productions has gained a reputation for having clean and edited music.
Club XOC (Center Floor DJ – Hillcrest High School 2017)
Laser Lighting mixed with HD Video Graphics and Designs bring so much ENERGY to any Party!
Here are some of our most popular packages.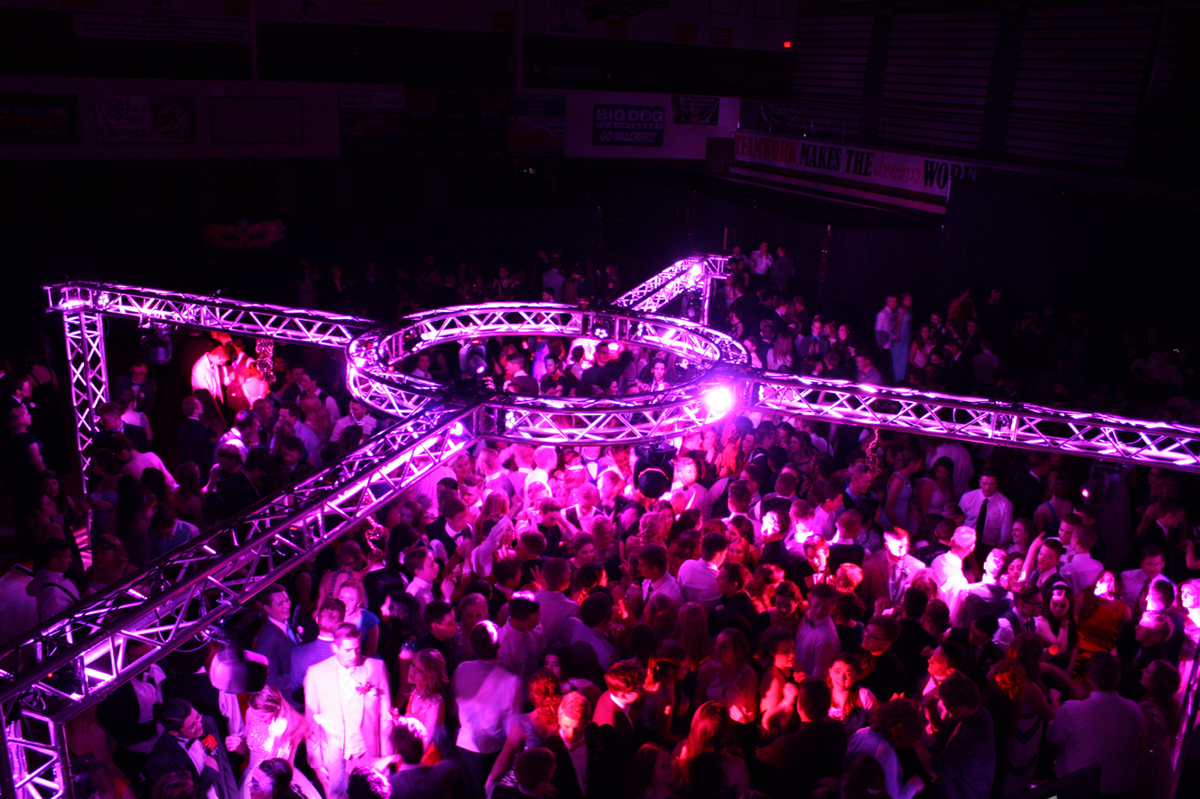 Club XO (Hillcrest High School 2016)
Club XO – Custom Synced Lighting and video is as important as the music at any level of party!
Club XOC (Center Floor DJ Skyline High School 2017)
Add Karaoke to your Event!
(IASC – Nampa Civic Center, 2009)
For a full list of our packages Download Our School Brochure.
CO2 Blasts are a great way to cool down a crowd several times per night. Add CO2 to your next event, your attendees will appreciate it!!
(Skyline High School 2015, Photo by B2X)
CO2: 3 Blasts for $200 or 6 for $300
HD Video Screens add so much to the party! Not only does it help you decorate your dance but is synchronized to the Music and Lights.
(Skyline High School 2015, photo by B2X)
Video screens come is 10′ and 20′ options. Prices start at $150 with a projector.
Custom Rigging gets the truss off the floor, less hazards, more dance floor space, more custom designs. The Possibilities are Endless!
(Skyline High School 2015, Photo by B2X)
Call for Pricing and availability.